Company Profile
MosRepel Ltd. was founded in 2000 as a manufacturing expertise producing and exporting natural, safe and convenient mosquito repellent products. Our head office is located in Hong Kong with own factory in Taiwan. Brand of "MosRepel" serves overseas markets primarily for over ten years with its positive spirit and passion on developing anti mosquito products.
About Us
Being a specialist of pest control and anti mosquito (zanzara and moustique), bug and insect products' supplier, we support customers with natural ingredient and effective products at low cost. In addition to selling own brand, we also welcome OEM business and private label for customer. Please contact us for any queries or see you at the fair .
About the Products
Our products are not insect killer or chemical repeller. They are DEET Free and infused with safe, effective and renowned natural essences: Citronella Oil or Geraniol. Both ingredients are listed as "generally recognized as safe"' (GRAS) by the US EPA (FIFRA). Concerning more than 180 hours effectiveness, MosRepel bracelet is tested by University for keeping flying or biting insects away, like mosquitoes, ticks, fleas and no-see-ums!
Company Mission
MosRepel Ltd. focuses on developing innovative and trustworthy anti mosquito products.
Quality assurance is our core value.
Customer has always been, and will always be, treated as partner.
Company Vision
MosRepel Ltd.'s vision is to be a leading mosquito repellent manufacturer.
We are seeking the highest quality mosquito repellent products for the market.
We will keep on improving competitiveness and seize opportunities to enhance the personal health care industry with continuous development strategy.
Features
MosRepel Repellent smell is pleasant to humans as it is made of natural 
Citronella Oil
 or
 Geraniol
 extract. After testing of over thousand natural compounds, Citronella Oil or Geraniol is identified as the most effective repellent which is also approved by 
US EPA
 as safe and non-toxic with "generally recognized as safe" (GRAS) grade.
MosRepel could be the most effective protection and keep away from mosquito borne 
diseases
 such as 
West Nile Virus
, 
Malaria
, 
Encephalitis
 , and
 Dengue Fever
.
MosRepel Bracelet can against mosquitoes effectively up to 180 hours. It has been tested and proven by University for years. The effective hour refers to the total usage of time instead of duration after opening to the air. Effective hours of the bracelet will not be consumed when it is not being worn and properly packed into the sealed container or zip lock packaging. Therefore, it can be re-useable for many times until fragrance is completely consumed. Compared with other mosquito repellent products, MosRepel Bracelet may be the lowest cost solution in term of average spending over time.
The long-lasting brand which effectiveness is up to 180 hours:
| | |
| --- | --- |
| | Repellent effectiveness tested by National University |
| | Long-lasting up to 180 hours effective. |
| | Made of Natural Ingredient oil (Citronella Oil or Geraniol) |
| | Non-toxic, No chemical added and DEET Free, Safe for kids |
| | Waterproof, suitable for both indoor and outdoor activities |
Patent
With unique product design, MosRepel products are registered and patented:
Patented Design No.: 0700130.2
Patent No.: 201630392678.9
Trade Mark No.: 300191781, 30173157
Usage of MosRepel product design and trade-mark are prohibited without prior written authorization from MosRepel Ltd.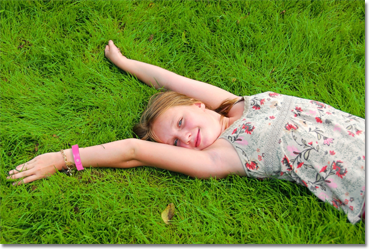 DEET FREE
MosRepel Repellents are (Diethyltoluamide) DEET free.
DEET – we are learning more about the dangers of this chemical. Recent studies indicate that DEET may cause adverse reactions and this has prompted the government to issue warnings and guidelines concerning its use. The American Association of Paediatrics recommended no DEET preparation of greater than 10% should be applied to children under the age of 6 years
Government officials are particularly concerned DEET can cause serious side effects, especially in children, if it gets into the mouth or is swallowed
Side effects can include:
Clumsiness or unsteadiness;
Confusion;
Convulsions (seizures);
Fast or irregular breathing;
Loss of consciousness;
Mood or mental changes;
Muscle cramping;
Troubled breathing,
Skin rash, hives, and/or itching;
Slow heartbeat; slurred speech;
Tremors;
Trouble in sleeping;
Uncontrolled jerking movement;
Unusual tiredness or weakness
Be your Safety, Use Natural Product to Repel Mosquito!
Quality Assurance
Certification and Test reports
After over ten years development, the company has been widely recognized in industry.
Products of MosRepel are honor to pass the following specifications: